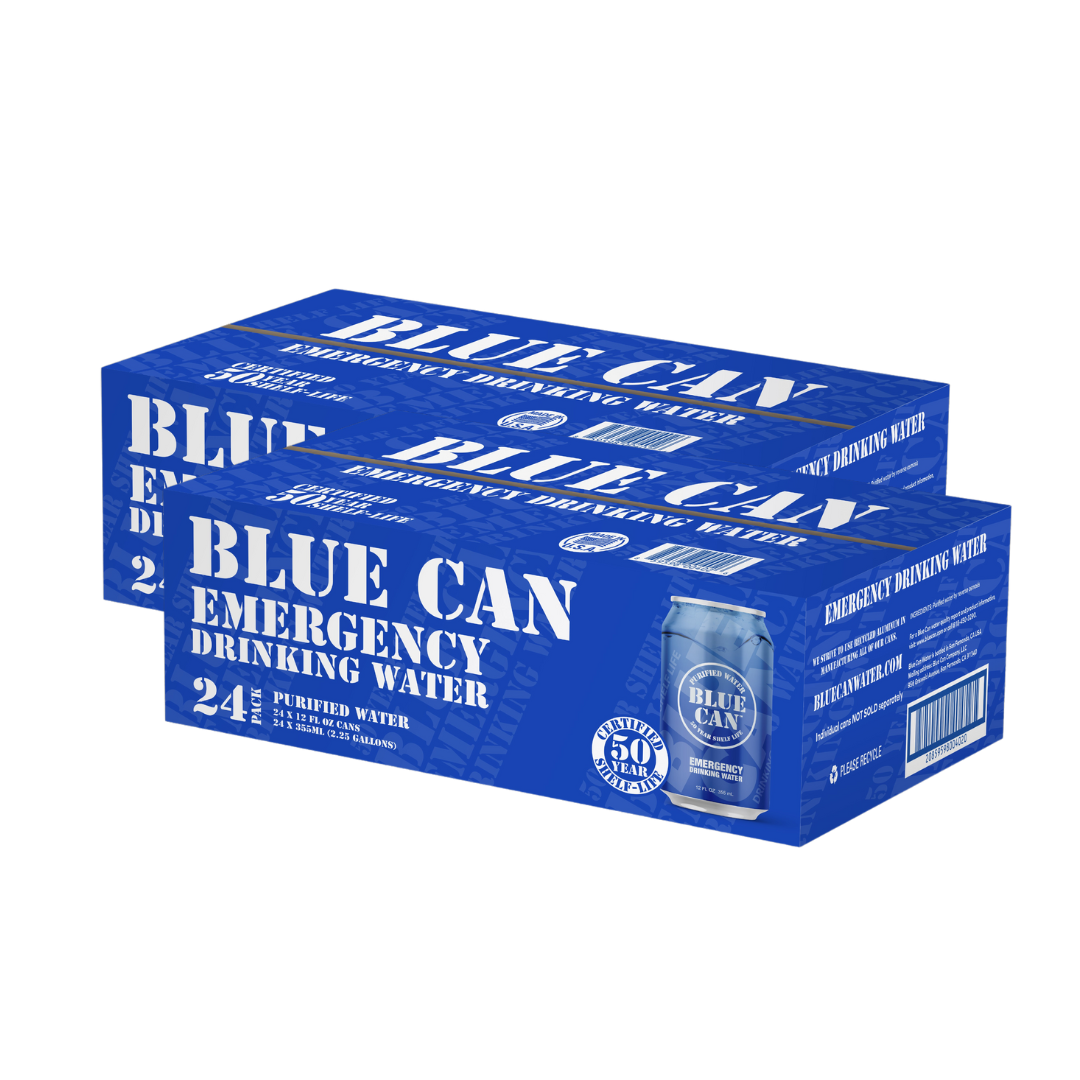 48-Pack of Blue Can Emergency Drinking Water
Order 2 Cases of Blue Can and Save on Shipping Costs!
2 Cases of 12 oz of water per can - 24 cans per case - 2.25 gallons of water per case
Pure Fresh Taste, Hermetically Sealed, Purified with 12-Step Filtration, Reverse Osmosis, UV Light Treatment, Eco Friendly Packaging, Tested BPA Free, No Chlorine or Flouride.
The #1 Emergency Drinking Water in the World
How Long is our Emergency Drinking Water Shelf Life?
Blue Can Emergency Drinking Water lasts 50 years from the time it is made!
Blue Can is the ONLY brand to bring you cans that have a lab-certification to show proof that they can last 50 years! Thus making it the best Emergency Drinking Water money can buy!
Our cans still taste great even after leaving them in a hot car! This is because our cans do not leach plastic and other chemicals into the water, leaving a funny aftertaste like plastic bottles.